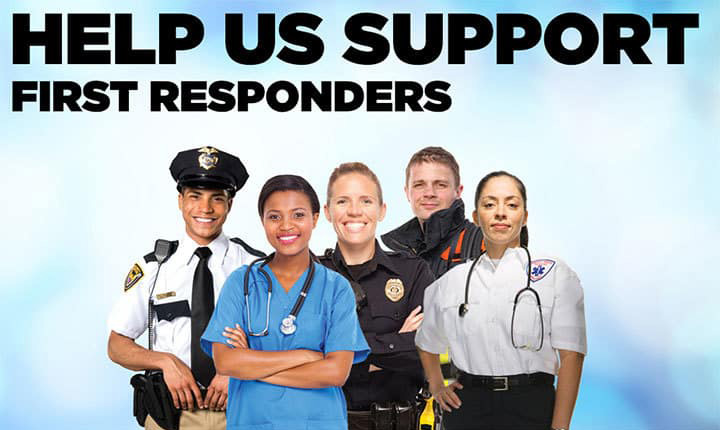 How You Can Help First Responders During the Coronavirus Quarantine
As coronavirus COVID-19 cases increase, vulnerable people's lives are at risk around the world. And health workers who are working tirelessly to combat the outbreak are particularly vulnerable. If you're wondering what you can do to help health workers during the coronavirus pandemic, here's where to start.
Protect yourself and others
With health systems already strained from an influx of sick patients, and many health workers quarantined due to exposure in the course of their work, each of us needs to do our part. And that starts with being vigilant about our own health. Follow instructions from credible sources like the US Centers for Disease Control and Prevention, which advises the public to:
Wash your hands often, use hand sanitizer if soap and water are not available, and avoid touching your eyes, nose, or mouth with unwashed hands
Avoid close contact with people who are sick, and maintain distance from others if the illness is spreading in your community
If you are sick, stay home unless you're at a medical appointment
Cover your mouth and nose with a tissue if you cough or sneeze, or use the inside of your elbow
Wear a facemask
Clean and disinfect frequently touched surfaces daily, and clean any dirty surfaces
Support organizations who are helping health workers & First Responders
A great way to help during the coronavirus quaritine is by ensuring health workers & First Responders have the supplies and training they need. And you can do that with a donation to a reputable organization like Project Strong One today. The health and safety of our First Responders is crucial.
You may want to send protective supplies or other items. However, managing and shipping donated goods from individuals is costly and time-consuming. And the items might not be what is needed or allowed.
But when you donate money, we are able to buy exactly what's needed. And since we buy locally, this helps the local economy recover more quickly, and gets the right assistance to people faster.